LOAN PRODUCTS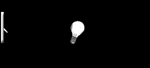 Bayou City Federal Credit Union offers a variety of loan products to meet most financial needs.
If you should have questions regarding our loans, please call the loan department at 713-704-0522 or 713-704-0521.
SAVE TIME - APPLY ON LINE: CLICK ON THE "FLASHING" DOLLAR ($) SIGN ON OUR HOME PAGE!
---